Updated 1/20/17:  "Activists went on a cross-country anti-fur rampage…" Earler: "Dylan Roof is not a terrorist…"; "'Terrorism' law targeting AR activists is unconstitutional, attorneys argue in court"; at 'new' arrow. Also: The plaintiffs in Blum v. Holder speak out – scroll to bottom of page for video
AETA promotes the maximization of profits for all industries that use animals as commodities and inanimate disposables, and the minimization of interference with those enterprises by those concerned with the wretched suffering of animals. How does the Act pursue this end? It simply risks categorizing all animal activists who in any way "interfere" with "animal enterprises," as terrorists. ~Vermont Journal of Environmental Law  – 3/9/07 editorial (link is now dead; URL was http://www.vjel.org/editorials/2007S /Hoch.Wilkens.Editorial.htm)
Animal Enterprise Terrorism Act language here
Center for Constitutional Rights: The Animal Enterprise Terrorism Act A concise description, here
Center for Constitutional Rights: U.S. v. SHAC 7
Provides background & info on conviction of activists under AETA's precursor, the Animal Enterprise Protection Act, here
"All six activists were convicted and sentenced to four to six years. No evidence was submitted that the SHAC7 participated in the unlawful protest activity, directed it, or even knew of it in advance – only that they ran the website."
Center for Constitutional Rights: Blum v. Holder
Challenge to AETA (unconstitutional infringement on free speech) filed 12/15/11, here
"Pushed through Congress by a powerful lobby of pharmaceutical corporations and groups like the Fur Commission USA and the National Cattlemen's Beef Association, the AETA is an unconstitutional law because it criminalizes a broad swath of protected First Amendment activities and is so unclear as to fail to give people notice of whether or not their conduct is lawful."
Articles & legal analyses from the Equal Justice Alliance – here
________________________________________________________________
1/20/15: "Animal rights activists went on a cross-country anti-fur rampage. Final Stop: Federal prison." Washington Post.
1/10/15: Note…this is an older article but one I had missed posting. "Dylan Roof is not a "terrorist"–but animal rights activists who free minks from slaughter are" (7/28/15) – here.
9/22/16: "'Terrorism' law targeting AR activists is unconstitutional, attorneys argue in court"- here. The case was heard before the Seventh Circuit Court of Appeals in Chicago 9/21/16.
Also from the CENTER FOR CONSTITUTIONAL RIGHTS: A blog post by one of the mink-liberating defendants, "For those cheering CCR's challenge to the AETA, let's challenge our own comfort." Worth a read, even if just for the first two paragraphs.
5/11/16: "Animal rights fight over anti-terror law begins":  "Foxes on the farm went mad as they witnessed fellow foxes being anally electrocuted for their pelts. For his acts, [the owner] was fined $300 and went on with his business," Johnson said. "For my peaceful effort to free those and other fur industry victims, I was sentenced to three years in federal prison. This is what passes for justice under the Animal Enterprise Terrorism Act."  Article is here.

5/6/16: "AR activist gets two years in prison for campaign against fur industry," LA Times.  Vandalism is NOT terrorism!
4/28/16: "Animal activists are shouting out their crimes online" –  good article in Newsweek that delves into AETA's effect on publicizing the results of direct action.
Added 4/15/16: "FBI sought to break encryption used by AR activists…" Democracy Now; New York Times.
3/25/16: "Animal rights: 'A very noble cause' or terrorism? The state just can't decide" in Truthout.
2/18/16: Pivot (Truth & Power series) on YouTube: Ag-gag video; Activists as terrorists video.
2/20/15: Excellent article from Common Dreams, "Accused of 'terrorism,' animal rights activists head to court"
2/19/15 (today's court challenge of AETA):
"Non-violent terrorism?" the Center for Constitutional Rights, Huff Po
"Animal rights 'terrorists'? Legality of industry-friendly law to be challenged" – here
"Businesses don't live in fear of animal rights activists…" – here
"Terrorism, animal advocacy, or free speech? Two animal activists…" – here
1/18/15: "Activists Press Challenge Over 'Animal Enterprise Terrorism' Law" (9/3/14) – Nat'l. Law Journal

8/5/14: "Center for Constitutional Rights takes animal rights "terrorism" law to Supreme Court" —here
7/15/14: From Democracy Now! – "Activists Face Terrorism Charges for Freeing Minks from Fur Farm"
7/14/14: "2 animal activists indicted as terrorists for freeing minks" here and here.
4/14/14: "Animal rights activists should have clear notice of the bounds of AETA" in Verdict: Legal analysis and commentary from Justia
3/25/14: Democracy Now's Amy Goodman: "Why did the FBI label Ryan Shapiro's dissertation on animal rights a threat to national security?" here
3/6/14: "A.R. activists speak out about eco-terrorism" The Daily, U of WA
2/3/14: "Is freeing a duck terrorism?"  Truth-out
2/4/14: "Lawsuit challenges animal rights activism terror law" Salon
2/4/14:  "First Circuit Court of Appeals Hears Oral Arguments in Lawsuit Challenging the Animal Enterprise Terrorism Act –  The Sparrow Project
"The Animal Enterprise Terrorism Act Rebrands Constitutionally Protected Behavior as Terrorism" by S. Blum of Blum v. Holder…at Truth-out.
3/18/13 UPDATE:  …the court concludes that Plaintiffs lack Article III standing to bring their challenges. Accordingly, Defendant Holder's Motion to Dismiss [#11] is ALLOWED. Find the decision here. Said plaintiff Blum:  "How can I continue my activism if I cannot even challenge the constitutionality of the law that is chilling my speech?" from article at Common Dreams.
UPDATE to Blum v. Holder: Government moves to dismiss based on plaintiffs' lack of standing "Because They Have Not Suffered Any Specific Present Objective Harm or Alleged a Threat of Specific Future Harm." The document, filed 3/9/12, is available here.
9/7/12 UPDATE – "U.S. seeks to block challenge by animal rights group" –  BloombergBusinessweek; "How easy is it to become an animal terrorist?" at Care2.
7/29/13: ACLU of Mass. files amicus brief challenging AETA on vagueness that arises from two overarching statutory flaws.
________________________________________________________________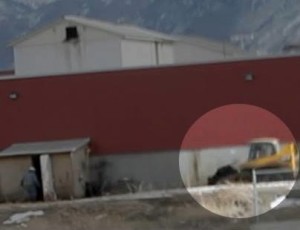 First Video to Result in #AgGag Prosecution (and Dismissal) — Watch and See Why: Watch as a Utah woman standing on public property is confronted first by slaughterhouse personnel and then by police. At Green is the New Red.
Muzzling a Movement: First Amendment Cases, here
Civil Liberties Defense Center
A comprehensive primer: AETA intro; background; language of the law; implications; enforcement; and cases where AETA has been used, here
"Under well-established principles of Constitutional law, the AETA is unconstitutional because the language of the law is both too vague and too broad. The law's vague language makes it impossible for an individual to know if an act of public protest could potentially land the individual in federal prison convicted as a "terrorist." " 
Jurist: "AETA threatens activism" here
"Regardless of how one feels about animal rights or animal rights activists, the targeting of political activists as "terrorists" because they cause a loss of corporate profits sets a dangerous precedent."  
Equal Justice Alliance here
"AETA is excessively broad and vague by covering nearly all enterprises and by implicating individuals who merely attempt or discuss "interference" with their operation. It imposes excessively harsh penalties when compared with other similar federal offenses. It has a chilling effect on social justice advocacy."
Subverting Justice: An indictment of the Animal Enterprise Terrorism Act here, from 2007, by Kimberly E. McCoy, listed as Executive Director of the Sea Shepherd Conservation Society.  "First they came for the terrorists, and I didn't speak up, because I wasn't a terrorist. Or so I thought . . ."
Animal Enterprise Terrorism 101: here at Green is the New Red
Analysis of AETA: Using "terrorism" rhetoric to chill free speech and protect corporate profits here
Dennis Kucinich (D-OH) was the lone voice of dissent to speak against AETA before it was signed into law. Read his statement here.
"Balancing Constitutional concerns against the protection of people and property is never easy. Unfortunately, the Animal Enterprise Terrorism Act goes too far in the wrong direction."